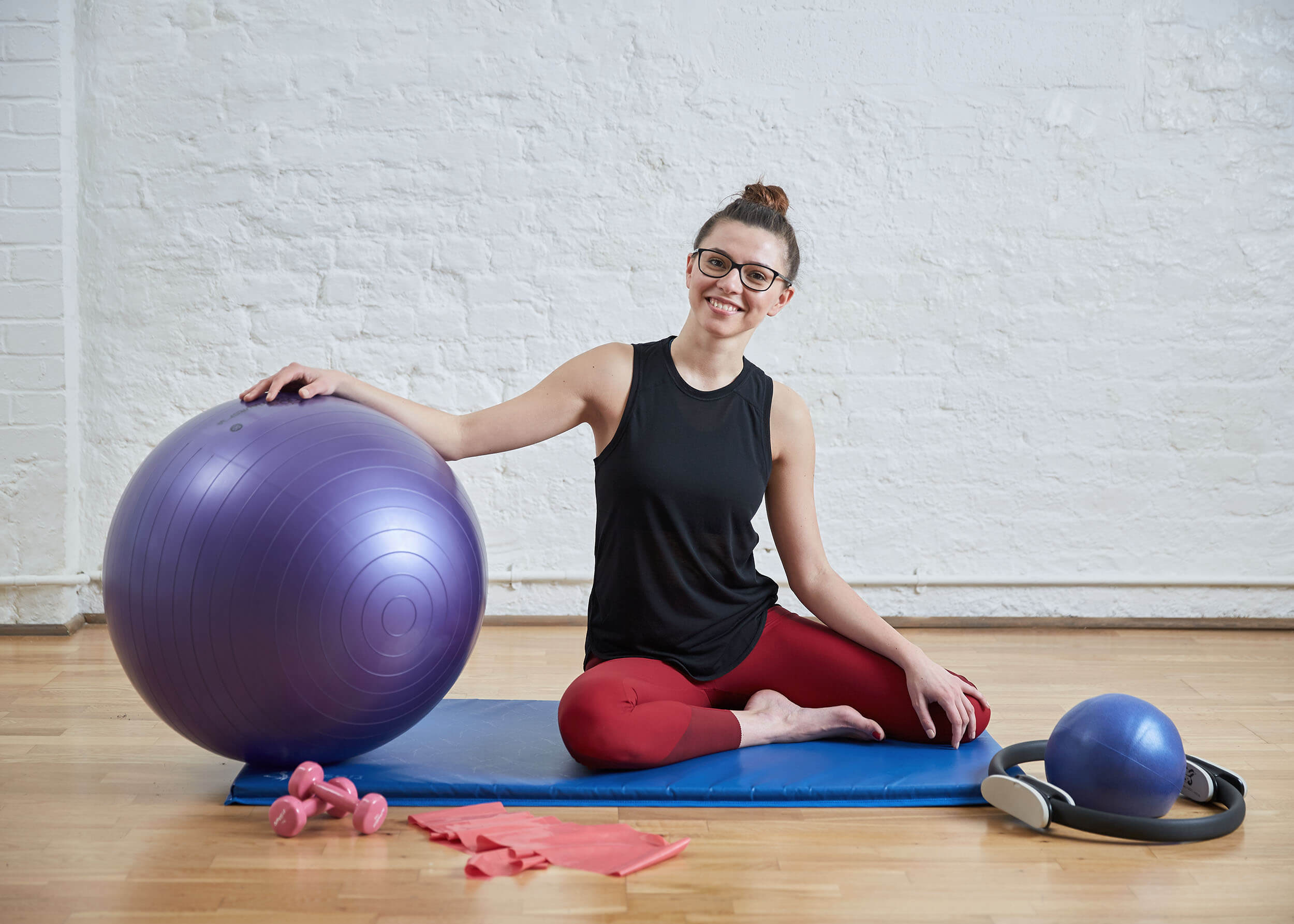 BIO
Teacher. Physiotherapist. Guide. Fascinated by movement and holistic treatments. Looking for harmony and balance in everyday life. Finds happiness in the small things. Enjoys a minimalist lifestyle.

Sylwia qualified from the University of Physical Education, Warsaw in 2016. Upon completing her masters there, she moved to the UK to work with a diverse client base and has gained vast experience both as a Physiotherapist and as a pilates teacher.
Currently employed by a private physiotherapy clinic in one of London's top locations – specialising in patients with musculoskeletal conditions – Sylwia continues to develop her skills. To ensure her clients receive the best treatment options for their needs, Sylwia actively looks for new treatment solutions – aside from her day job – by attending courses and regularly reading up on new methods and treatments to maintain her knowledge current and versatile.
Sylwia herself is a highly active person and aside from her career as a Physiotherapist, she regularly practices both mat work and equipment pilates under the supervision of highly-skilled teachers in the Body Control Pilates field. In her spare time, she devotes herself to teaching both group classes and 1:1 pilates sessions.
Although based in London, Sylwia would happily travel to assist her clients around the world.
Professional Qualifications:
Chartered MSc Physiotherapist
HCPC Registered
Member of Body Control Pilates Association
Level 3 Matwork Body Control Pilates Teacher
Pre & Post Natal Pilates Level 3
Body Control Pilates Reformer 1 Certification
Supervising teacher for Body Control Pilates students